Commercial and Office Moving
We offer commercial moving. Offices moves, woodshops, cabinet delivery, labs, warehouses or whatever you throw at us.
two workers
$120 per hour

includes truck
Good for small projects, cabinet deliveries, or just a little help.
Typically includes a 14′ truck.
three workers
$165 per hour

includes truck
Good for small office moves, delivery of heavier pieces up stairs, or if a hoist is required.
Typically includes a 14′ truck.
additional workers
$55 per hour

per worker
Larger crews are available for large office and warehouse moves.
Trucks available as needed from 14′ trucks all the way up to 53′ tractor trailers.
Since 2005 we've been moving offices and commercial customers. From architects offices to woodshops we have a wide variety of experience.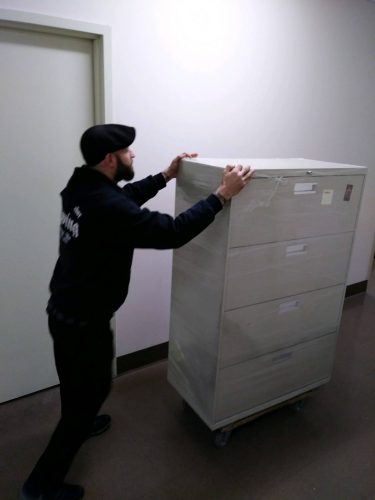 Office Moves
Don't trust your office move to some fly-by-night moving company that just opened. We can both handle your goods carefully and damage free, but also quickly and efficiently.
We're well equipped with an extensive collection of ramps, walkboards, dollies and specialty equipment. Often with office and industrial moves you have long walks and odd or bulky items. Being well equipped for those circumstances means a quicker, safer and more cost effective move. Moving is more than just a couple of guys and a truck.
Planning is the most important thing we bring to office moving. We work with you to break down the plan into sections. Making sure that we have minimum downtime for each employee, allowing them to get back to work doing what YOU do best. Don't let moving derail your business. Let Intelligent Labor and Moving keep you on track.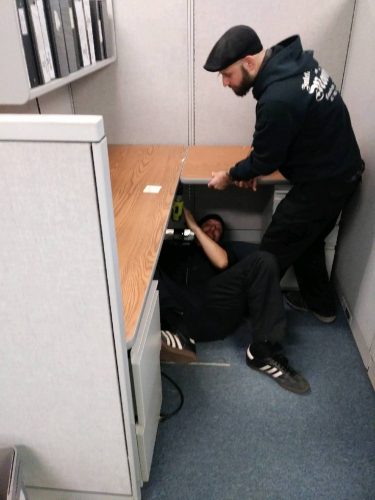 Cabinet Deliveries
We have extensive experience and references for deliveries of cabinets and other goods. We're able to work with you and your customer to schedule delivery times that work for everyone. Hiring a moving company with household goods experience is key as you don't want your delivery crew to be "bull in a china shop" at your customer's home. Our movers already are sensitive to the challenges that come from moving large & heavy goods in a family's home, in the midst of their living situation.
We're well equipped with both lift-gate trucks for larger items, but also smaller trucks for deliveries in congested neighborhoods like Beacon Hill and North Boston.
Industrial Moves
Industrial moves present their own set of challenges that are easy to underestimate. We work with your staff to set up your new location with and efficient and safe workflow as well as keeping downtime to a minimum. We work 7 days a week and are available on weekends and many holidays